What are Educational Consultants?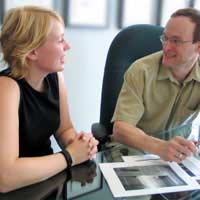 Educational consultants are independent advisors who helps parents and their children to plan their education. In practice, this usually means educational consultants help parents and students to choose their favourite private school and target their application and interview to get into that school. They act as a guide to help students achieve their full potential in the best school for their ability. There are a range of educational consultants: some specialise in primary education, others in secondary education, still others in universities applications, and others in special needs education. The majority of this article will focus on educational consultants who work to help parents and children interested in independent primary and secondary schools. Educational consultants charge families a fee for the service they provide, which is paid in addition to school charges for admission tests and school fees.
Levels of Assistance
Educational consultants usually offer different levels of help to guide parents through the private school options. The first, and cheapest option, will usually include a written guide to independent schools around the UK, since education consultants should keep in regular contact with private schools to find out about their changes, progress and faults. They will be able to advise parents on private boarding schools, day schools, special needs schools, those with special facilities in, for example, art or music or sport and sixth-form colleges. This discussion will result in the consultant providing a smaller list of schools that may be of interest.
The next level of consultancy will usually offer all the above, plus other benefits. These may include liaison with shortlisted schools to discuss vacancy levels; the organisation of appointments to visit schools; accompanied visits where the consultant joins parents and prospective pupil in visiting a school, and/or help filling in application forms for schools.
Finally, the most expensive level of consultancy usually includes personalised, one-to-one assistance. This will include face-to-face discussion of issues like the independent education sector, schools to fit the particular child's needs, attending a UK school from overseas, or attending an overseas school from the UK, and transferring between state and independent schools.
Consultancy Fees
These will differ according to the educational consultant that parents choose. However, this is a rough guide to prices using one consultancy firm's 2008 fees. A half-hour discussion on the telephone about an individual child's needs to create a shortlist of the best schools for him or her costs around £120. A half-day accompanied school visit by a consultant costs £500 plus expenses - for a full day the fees rise to £800. Help with filling in application forms and registration forms, as well as one-to-one guidance, costs £195 per hour, while an assessment of a child with an educational psychologist alongside a report and consultation with an independent schools consultant costs £725.
Another, Cheaper Option
You might also like...