Sixth Form Study: IB or A Level?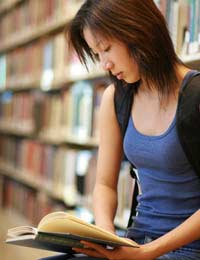 Sixth form choices for students at UK schools seem to change more quickly than other stages of education - just look at how different your own last two years of school were to today's wide range of available qualifications, most of which include coursework as well as exams, and give students the option of vocational or non-vocational qualifications. Of those non-vocational qualifications, over the past few years, the International Baccalaureate (IB) has started to be offered either as an alternative or alongside traditional A Level options. If you are looking to choose a school or a sixth form for your child's education, you will want to know all about the nature of the examinations and qualifications that the school offers. This article looks at the advantages and disadvantages of IB and A Level study.
What are the Benefits of A-levels?
A key benefit of A-levels is that they are a well-established and respected qualification that is most often used by universities as part of their offer of admission. The A Level is known around the world as a rigorous test of students' ability, and there are so many A Level options - including a huge range of languages, as well as arts and science subjects.
What are the Benefits of the IB?
The IB is thought by some to offer a more comprehensive system of education. Like A Levels, taking the IB spans the final two years of a child's experience at secondary school. The IB consists of a diploma where students have to show their dedication to high standards of independent learning and personal development. Students taking the IB are required to take one subject from each of six groups, studying three at higher level and a further three at standard level.
The groups are as follows:
1. Language A - the study of literature, including selected works from World Literature, or combined with Theatre Arts at SL only. 2. Language B - a second modern language, or Latin or Classical Greek. 3. Individuals and Societies.4.Experimental Sciences. 5.Mathematics. 6.The Arts and Electives. On top of these courses, IB pupils also have to study a course called Theory of Knowledge, which is like philosophy, and have to write a marked essay of 4000 words on any subject, and to complete at least 150 hours of activities in the areas of Creativity, Action, and Service.
Not as common as A Levels in the UK, the IB diploma is nonetheless respected as a qualification that students can use to apply to all British universities, as well as those in Europe, America and around in the world.
What are the Disadvantages of A-levels?
A Levels have come under a lot of criticism in recent media reports which have led some teachers to claim they are now devalued. Some A Levels subjects have been accused of being 'watered down' or are known as 'soft subjects', where some believe that the IB has a stronger reputation for intellectual rigour. The exam-focus of A Levels can be disadvantages for some pupils, although it should be noted that IB qualifications also involve examinations.
What are the Disadvantages of the IB?
Some students who take the IB have condemned the qualification as being too rigid and not allowing students to follow their own interests sufficiently. Others have complained that this qualification takes up a larger amount of their time and has a heavier workload than A Level qualifications.
You might also like...