Is Boarding School Right for your Child?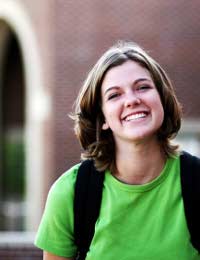 At boarding school, a child spends their formative years living in a boarding house alongside their fellow pupils, where they will be cared for by specially appointed staff. The 3 different types of boarding available are weekly boarding, where you child will go home at weekends, full boarding, where a student will only retrn home in school holidays, or day boarding for those whose parents work long hours and wish to have their child eat breakfast and dinner at school but return home in the evenings. This gives you plenty of choice when deciding if boarding is right for you and your child.
What To Expect in a Typical Boarding House
For younger students, dormitories or 'dorms' will typically sleep 4 or more children either in single beds or more often in bunk beds. Older students are often provided with study bedrooms, which sleep just two people or can even be private in some schools. These study bedrooms come complete with a desk in order to carry out school work in peace and quiet. Within the boarding house there will often be a dining room, in which students will have breakfast, lunch and dinner with all other boarders and members of staff. There will be a common room, or several of them, where students can 'hang out' and relax with children of their own age, often with a television and their own kitchen facilities if they wish to prepare snacks or make cups of tea.
Things For Them to Look Forward To
There are many positive aspects for a child in a boarding school. Support from students and staff can be enhanced as a result of living so closely and spending so much time together. Friendships and bonds made in school can be long lasting as such a lot of growing up takes place side by side with fellow pupils. There is a great support system in place, not just from the staff, but from the presence of older and younger children. During stressful exam periods for example, a child can seek advice from older students who have been through the same problems in their previous years. Younger children will tend to look up to the older children, encouraging an awareness of social responsibility. Despite the ever present discipline in boarding school, there's also always the chance for a bit of harmless, good old fashioned mischief as well, and the importance of that should not be underestimated.
Things to Prepare For
When sending your child to boarding school there are some down sides that should be considered. For example, they are going to miss out on everyday home life with the family. The lack of parental guidance may mean that parent/child relationships change, as your role as a provider and a disciplinarian is no longer as apparent on a daily basis. Another aspect to think about is your child's level of freedom. In some ways they will have more freedom. You'll be less able to keep a close eye on your child, what they are up to on a daily basis and the sort of person they are becoming. In other ways their freedom will be more limited in boarding school. They cannot simply walk out of school and go into the nearest town without seeking permission, and signing in and out before and after each excursion. How easy this is for them or even if it's allowed at all will vary from school to school.
Considering whether or not to send your child to boarding school isn't a decision to be taken lightly. It's important to focus on their needs and desires and then find a school to match. The best boarding school will feel like a community, and it would be appropriate for your child to chat to long-term boarders when visiting schools, in order to gain more of a perspective.
You might also like...