What is a Chorister's School?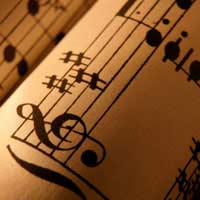 What is a Chorister's School?
Chorister's schools are educational establishments which have a special emphasis on religious choir singing. These schools are usually attached to a cathedral, church or chapel, where the school choir sings. In the UK chorister schools are attached to cathedrals including St. Paul's, Westminster, Durham and Christchurch. Choir schools do not exclusively educate choristers: about 15,000 pupils are taught at chorister schools in the UK, but only around 1,000 of those are choristers. Tony Blair, for example, attended The Chorister School, Durham but was not himself a chorister.
Types of Chorister Schools
Many choir schools are open to children aged between seven and 13, while are junior schools which are attached to senior schools educating up to the age of 18. Most chorister schools are Church of England but there are some Roman Catholic, Scottish and Welsh churches with chorister schools. While traditionally choristers have been boys, female choristers have opportunities in some choirs, such as Exeter, Lincoln, Ripon, Salisbury, Wells and York. Many chorister schools are for boarding pupils, but some, such as the Temple Church Choir in central London, expect choir members to live at home with their families.
Applying for a Place at a Chorister's School
The application process varies slightly at each school, but generally auditions -often known as 'voice trials' - are held several times a year; the usual age for chorister candidates is between six and nine years old. Formal music qualifications are not a requirement for entry to chorister schools. Although formal academic tests are not always a part of the application process for choir schools, usually those in charge of admissions for choristers will also want to ensure that the potential students will keep up with an often gruelling schedule of academic and music work. Parents who want their children to attend choir schools without becoming choristers will find admissions information from individual schools. Generally, admissions policies will be in line with other independent schools.
What to Expect Once a Student is Accepted as a Chorister
Children who are accepted into a choir are usually known as 'probationers' or 'pre-probationers' at first. These students receive individual singing and music lessons, before becoming involved in group choir practices and learning music theory. The next stage may be small-group performances, and it usually about three terms before a student is accepted as a full chorister. At that stage, there will usually be choir practice every day, which will be organised around the usual school day, as well as singing in services, usually singing evensong. During performances, choristers wear cassocks
Funding a Chorister School Education
The vast majority of choir schools are independent, with most also providing subsidised or even free places for children who are selected as choristers. There is also Government support for the cost of education for chorister, through the Choir Schools' Scholarship Scheme. This was established in 1991 to help children from low-income families attend any of the 36 independent chorister schools in England. Parents wishing to apply for this scheme should do so through the school.
You might also like...