Questionnaire: Choosing the Right Private School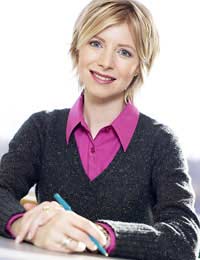 Making the decision to send your child to a private school is a very important one, and here you'll find a questionnaire which will help you to direct your school search to discover the school that might best fit your child's requirements.
By answering the below questions as honestly as you can, you will find yourself narrowing down the criteria that will ultimately help you to discover which of the schools on your 'wish list' would offer the best experience for your son or daughter.
The Basics
These many seem like questions you can skip over but they are important and are the foundation questions to discovering the right type of school for your child.
Is your child male or female?How old is your child?What schools are your other children attending, if relevant?Who made the decision about which school your other children would attend, if relevant? (your child's mother, father, grandparent...)Make a list of the main schools that you are so far considering. Which schools do you currently rate most highly, either through visiting open days or parents evening or via personal recommendations?
Fees
How do you intend to pay school fees? (In full in advance, or on a term by term basis?)Do you require fees to be supplemented by a scholarship or bursary?Would you still be able to send your child to a private school if your application for assisted fees (either through a scholarship or bursary) was turned down?Do you want your child to attend a boarding school?If so, do you want your child to be a day pupil, full-time boarder or weekly boarder?Have you calculated a budget about to what extent your child's school fees would impact your finances?
Other Factors
Will your family religion play an important role in deciding a school? (E.g. do you require your child to attend a faith school?)Do you require a high-flying academic school? If so, have you consulted your local league table, or asked for school examination results?Does your child have friends all going to a particular school? Which school best fulfils your particular curriculum requirements?Which school has the best pastoral care and welfare organisation, in your opinion?Which school offers the best transport options from your house to school - if there are none available, would you be happy doing a school run for 7 years?What kinds of range of extra curricular activities and sports are available?What is the school's progression like for pupils- e.g. are pupils in primary school years five/six, or at secondary school in the sixth form years given more responsibility?Which school do you most like the look of (e.g. modern/traditional buildings and decoration)?Which school did you most agree with the reputation and outlook of the head teacher?Which school has the best rate of entry to your preferred secondary schools or universities?Do you like the uniform requirements of a particular school more than another?Which school did you find the best attitude amongst pupils?Which school offers the best opportunities in the wider community for its pupils?Which school has you preferred system of praise and punishment?Which school has the best local reputation?
Once you have finished the questionnaire, read through your answers and cross-reference your short-list of criteria with a list of the schools you have been considering. Cross off any that fail to match your criteria, then consider how well each of the remaining schools matches your subjective criteria, such as all the questions which include words like 'best', to help you list the schools in order of preference.
You might also like...