Travel and Distance to the School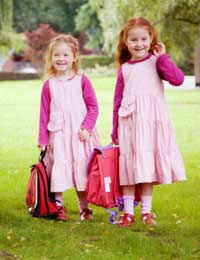 With private schools making up a relatively small proportion of the schools across the UK, you may find it hard to find one that both suits your needs and is close to where you live. This means you need to be prepared for the fact that the school you end up choosing may be some distance away, and you need to consider your options of how your child is going to get there each day.
The School Run
The obvious option if the school is not too far away is to drive your child there in the morning and pick them up in the evening yourself. This obviously depends on whether you own a car and whether you can fit this often stressful routine around your work like and other commitments. Other things you should consider before making this decision are whether you can afford the extra cost in fuel, as well as the extra maintenance your car might need as a result of the extra mileage.
Car Pooling
If taking on the load of a daily school run seems like too much, consider the option of taking it in turns with someone who lives close by. This means finding another parent at the school who doesn't live too far away from you an is prepared to share the load. With this relationship formed, you are more likely to be able to fit the task around your weekly commitments, or at the very least, you can have a few days a week where the strain is a little lighter. Many private schools make an effort to put parents who live close by in touch with each other, making car pooling a much easier and more realistic option.
Public transport
Another option for those of you who simply can't fit a school run around your busy schedule is the use of public transport. If the school is relatively nearby then there may be a bus route that can be put to good use. If the distance is further however, then you may need to consider using the rail network. For those of you without a car however, you may realistically have to consider using both. It's also worth remembering that many private schools offer a bus service to and from the school and their nearest rail station which can make things a lot easier.
People living in London will be pleased to hear that with the use of an Oyster card, the journey to and from school can cost as little as £3. Deciding to let you child use any of these forms of public transport depends largely on their age and maturity and whether you feel comfortable letting them ride the bus, train or tube on their own. Whether you do feel comfortable will depend largely on the area you live in and whether you feel your child is ready to be this independent and take on this kind of responsibility.
Boarding
A final, yet considerably more expensive option for people living a considerable distance from their chosen school is to pay for their children to board. This means that your children stay at the school over night in specifically designed accommodation which completely eliminates the need for the daily commute. Many private schools offer this facility and it comes with the option of weekly boarding or full boarding. A weekly boarder stays at the school during the week and comes home at weekends, whereas a full boarder stays at the school for a term and comes home during the holidays.
You might also like...