What Prospects Has the School got to Offer?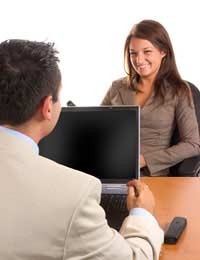 Educational and workplace prospects are a key factor for parents with regard to a child's future. Private schools usually have good records for getting their students into their top-place university or into good jobs in the workplace. Parents should enquire about these statistics when looking to choose an independent school. This article will explain the main factors that parents should consider to investigate the likely future prospects of children attending a particular school.
University Prospects
The university admissions process can seem like a bit of a minefield for parents and students alike, so school advice in this area is crucial. Find out whether a school has a specialist university admissions officer, who can offer parents and students alike advice on the best universities for their desired course, options for funding, plus help filling in the intricate UCAS (University and College Admissions Service) form. A member of staff in this kind of position will also build up a wealth of experience that should boost your child's future success in university applications.
Ask schools for a print-out of their destination of school leavers for the past three years. This might be a list of universities and/or workplaces; this list can seem meaningless unless parents also ask a school what percentage of their students go to their first-place institution or career after leaving school. Together these pieces of information can help parents to discover how many of a school's pupils finish school with the qualifications and opportunities that they most desire, and the best prospects for their future.
Job and Career Prospects
University is not the best option for every student; some might want to directly enter the workplace, others will be keen to take a gap year and work for a period before attending university. A good school will cater for both these situations, perhaps with a careers library full of guides to jobs and professions, as well as a career guidance counsellor to help students decide what they want to do in life.
Another important thing to ask schools is whether past students return to talk about their higher studies and careers. If so, these kinds of initiatives can show a school making the most of its resources and happy alumni who are eager to give back to a school which provided them with excellent prospects.
Work Experience
Schools should organise work experience for students for two reasons. Firstly, pupils at Key Stage four (aged between 14 and 19-years-old) are required to carry out a period of work experience to discover more about the world of work. Secondly, - and this is the reason why independent schools organise work experience despite not being bound by the National Curriculum - work placements provide students with better educational and workplace prospects. This is because both universities and employers see work experience as a useful learning experience that forms an important part of students' education. Parents should therefore ask schools about their provisions for work experience, since this can play a useful part in students' CVs and UCAS forms, and boost their chances in applying for jobs and university places.
You might also like...