Sending Your Child Abroad for Private Education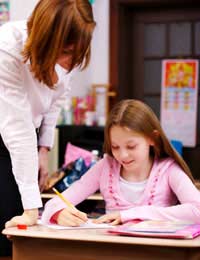 There are several considerations to make when looking for a foreign school for your child. If a child is moving from primary to secondary school, or -even more importantly- moving schools in the middle of a school year or in an unusual period of transition, curricular differences will be one of the most important things for parents to think about. This article will look at these differences, as well as discussing international schools, and how to help your child to fit into a school in another country.
Differences in Curricula Between Schools Abroad and Schools in the UK
In countries other than Australia and America, the main difference between foreign schools and those in the UK will obviously be the language barrier. Most schools teach English as a second language, which should help fellow pupils to interact with your son or daughter, but only a few schools teach all lessons in English; these will tend to be independent schools with their resultant fees. Other curricula considerations (including the timing and type of exams and qualifications on offer) will vary greatly between countries and parents should research these issues for the particular country they intend to use for schooling. The pattern of school holidays and daily hours will also tend to vary between countries. This information can be tracked down by contacting local consulates.
Other types of foreign schools may be another option for your child. In countries like Spain, which have large communities of British ex-pats, there are ex-pat schools, which tend to be run by English people who have decided to live abroad and so teach the UK's National Curriculum. The schools tend to also incorporate local curriculum such as religious studies and foreign languages, but usually have long waiting lists for entry.
What are International Schools, and How do They Work?
International schools teach lessons in English and will usually teach a similar curriculum to British schools, which may include qualifications such as A Levels or the International Baccalaureate. These schools, however, tend to charge expensive fees, similar to those of independent schools in the UK. Some provide teaching in English, while others are bilingual. Parents who are looking for a foreign school for a child for a brief period, such as those who need to travel abroad for work for a year, for example, may prefer this option. Bodies like the Council of International Schools (CIS) and the International Baccalaureate Organisation (IBO) check these schools' standards.
Registering as a Student at a Foreign School
Some foreign schools will require parents to give them a copy of their child's immunisation certificates and medical background on application. Usually a birth certificate or similar form of identity such as a passport (with a certified translation in the local language, if applicable) will also be required.
Tips for Helping a Child to Settle into a New Foreign School
Usually it is easier for younger children to settle into a new school and country, since they find it easier to cope with a new language and customs. Older children tend to take longer to adjust, get used to a new education system and make new friends. It might be helpful to place your child on an international exchange programme before they make the transition to living abroad - some schools, for example, run swaps where a French child comes to the UK for a week, and then the British child returns to the French child's family for a return visit. This can help children to find out more about their new country before making a permanent move.
It is also a good idea to travel to the region for a visit with your child, show them the area but also potential schools.
You might also like...