Sending Your Child to the UK for a Private Education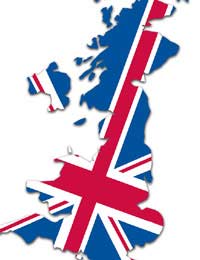 If you are interested in your child attending a private school in the UK but you, as parents, are based abroad, you may feel overwhelmed by the options and administration involved in making an application to a UK independent school.
Different schools make different form-filling requirements, require different funding information and may ask your child to sit their own particular examinations too. It is a good idea to pay a visit to the UK with your child to look around schools to find out more about your various options, and to help your child to feel involved in the school application process. If you are not intending to move to the UK as a family, you will need to have a member of family, close and reliable friend or guardianship arranged to look after your child - all schools will normally require a contact in the UK for your son and daughter to be able to get in touch with them, so even if you intend to send your child to a UK independent boarding school, you will normally still require a local contact for your child to see on 'home' weekends, and be able to contact in times of emergency.
Choosing a School
Whether you are based in the UK or abroad, the options that you should consider when choosing a school for your child will remain the same. If you are further away, however, it's a very good idea to try to find a local contact who can give you the "inside word" on the particular schools - for example, try to contact a member of the school's PTA, or a friend that you know with a child attending a particular school, to find out answers to the questions that go beyond the prospectus. Some of these may be particularly important if you are abroad - for example, what is the pastoral care like? What is the food quality? What is the pupils' behaviour like and what kinds of punishments are dolled out?
Paying for Help
If you're keen to get some extra help to source the best school for your child while you are based abroad, you may want to employ an educational consultant. These are independent advisors who help families to narrow down their favourite schools and tailor applications to help the child win a place at the preferred school. You do, however, need to pay educational consultants a fee for their services, which may be as high as a thousand pounds, and this is an extra fee paid on top of charges for school admission exams, fees, application costs and so on.
The UK Education
Independent schools in the UK are not obliged to follow the National Curriculum, although many do. Most use traditional qualifications schemes for older students, such as GCSEs or A Levels, or the IB. You should look into what scheme is offered by each school that you are interested in before making an application. Most schools will be happy to outline the features of their education system when you are considering making an application.
You might also like...