All About Alternative and Specialist Schools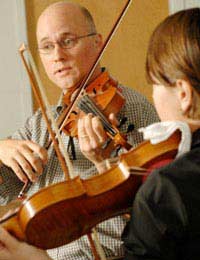 What is an Alternative School?
If you feel your child might be better suited to a different way of learning, alternative and specialist educational facilities present another option for those looking to enroll their child in private school. Whilst education in the UK is compulsory, conventional schooling is not. In these alternative learning centres, education is highly flexible and students may be given a remarkable amount of freedom, to the extent where they may even be free to choose whether or not to attend lessons and in some cases even exams. Alternative schools teach an untraditional curriculum, where emphasis lies in your child's independence and the importance of personal choice to learn. At these schools, children are free to choose when and what they are taught, and are often free from the restriction of uniform as well.
You may also consider the option of specialist schools, which concentrate on specific areas of the curriculum such as art, science, business or music. Often these schools are for gifted children, where they are able to reach their full potential in the area in which they naturally excel. Unlike alternative schools, a rigid structure remains in place but the curriculum still differs more than that followed by your average private school.
The Positive Points
Alternative schools often offer and encourage individuality for their students, teaching that not every child learns in the same way. They have a different type of curriculum with a flexibility not found in the normal school setting. The emphasis may lie on the importance of your child's creative side or on the significance of outdoor activities for example, avoiding the claustrophobic, restrictive nature of the classroom. Alternative schools often have smaller class sizes than many normal private schools, meaning pupils get much more of the teachers time which has obvious benefits. A smaller school population overall allows for better individual attention and a sense of community, security and a closeness you may not find in a busier environment. Alternative teaching can help to communicate with pupils who find it difficult to concentrate, or who have been neglected in a large school due to lack of support.
Like most private schools, those children taught in a specialist school environment are likely to achieve better examination results than they are in state schools. This success can be attributed to smaller class sizes, as well as extra funding. However, it's also thought that because of the concentration on a certain subject, the curriculum and general ethos will encourage a passion, resulting in high achievement in other exams as well.
The Negative Points
If you are considering sending your child to an alternative school because of personal difficulties, they may find the amount of freedom too attractive, leading to a lack of taking responsibility for one's own actions in the way in which these schools are designed to encourage.One of the main worries people have with specialist schools is that their child may be so involved in their specialist area, that they may neglect their other subjects. However, this is something that these schools are well aware of and aim to avoid.
Making the Choice
The choice to take your child away from the conventional school setting is one that should not be taken lightly. The smaller classes and greater sense of community that come with these alternative and specialist schools will potentially result in higher exam results and more confidence for your child to be whoever they want to be. However, this may not be the case for all children. Quite simple, they are not for everyone. You need to familiarise yourself with a particular school's methods thoroughly before enrolling and you need to know your child well too in order to know if it's right for them.
You might also like...