What to Expect from Independent Faith Schools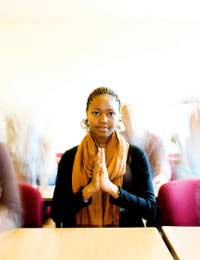 If you are a religious family, or your child has decided to strongly observe a particular faith, then you might want to consider sending your child to a religiously-affiliated school, also known as a 'faith school'. Faith schools are normally privately run, or independent, which means parents will have to pay fees, although most will also offer bursaries, scholarships or other routes to assisted fees. Some religious schools will have their entrance requirements limited to children who come from that specific faith background and may require some kind of proof, such as evidence of regular attendance at a place or worship, or a letter from a religious figure such as a priest or imam to state that a child's religion plays a significant role in his or her life.
What is it Like to Attend an Independent Faith School?
Every school is different, but this is perhaps especially true of faith schools - there is no blanket daily routine, but a Church of England school is likely to have very different rituals and doctrines informing its education system than a Muslim school, for example. It is important that parents note that as faith schools which are independent are not required to follow the National Curriculum, but will normally set out their own learning and teaching plans. Private faith schools will tend to have a strong emphasis on their religion but normally this will complement a secular education: a religious assembly will usually be followed by a day filled with 'mainstream' subjects such as maths, English, science and so on. Not that some religious schools will teach subjects like science in a manner in keeping with their own beliefs, so you should look into these issues before sending your child to a school, since this will usually be a fixed issue.
The School Term at an Independent Faith School?
Be aware that private religious schools may have slightly different term organisations, with time off arranged around religious holidays rather than the term structure of a mainstream state school. In addition, studies may be differently organised around important religious events such as Christmas for Christian students, or Roth Hashanah for Jewish pupils.
What Are the Benefits of Private Faith Schools?
First, lets look at the private factor: independent schools usually provide smaller class sizes, more extra curricular activities, more subject choices and more teachers than state maintained schools. These issues are true whether the private schools cater for religious students or otherwise. The benefits to parents and children of attending a faith school, however, are slightly different. They include the opportunity to mix with students of their own cultural background and the chance to discover more about their own faith.
What Are the Disadvantages of Independent Faith Schools?
Some people consider faith schools to be insular and cut off students from wider communities; some people also think this is true of the independent education system in general, so this is a "double" attack on private faith schools. They will also tend to be expensive, and occasionally children attending these schools receive incidences of racism or racial hatred.
You might also like...