All About Universities and Colleges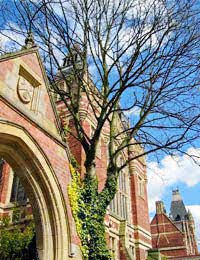 What is a university?
A university is an educational establishment of students and scholars that is involved in higher education and research, usually for the arts and/or sciences. Universities teach and facilitate research to students who are then awarded academic degrees when their subject study has been successful. Students can attend university as an undergraduate (up to the level of a bachelor degree) which usually lasts three years for full-time students, or at postgraduate level. Postgraduate university study is more advanced and usually requires the student to have achieved a 2:1 in their bachelor degree.Universities usually have structured management organisations, which will generally include a chancellor, vice president and vice-chancellor. Universities are usually divided into academic departments, which may be known as 'faculties' or 'schools', and are headed by a dean.
What is a college?
The use of the term 'college' in the UK can be confusing, as it can denote a range of educational establishments. One common use of the word in the UK is in the context of a sixth-form college, an institution teaching students after GCSEs, usually taken at the age of 16, and before further education at university, which students most commonly embark upon at 18. At these colleges, pupils study for A Level or equivalent level vocational exams and qualifications.
Within higher education, there is another use of the term 'college': this is usually an educational establishment which organises students' study, accommodation and practical considerations but does not have its own, independent powers to confer degrees. This is the case at the universities of Oxford, Cambridge, Durham (known as collegiate universities) and some parts of the University of London. Students studying at a Cambridge college, for example, are generally prepared for examinations by their individual college, but receive their degree from the University of Cambridge. Some constituent colleges do, however, have their own degree-conferring powers. Some examples within the University of London, include University College London (UCL) and King's College, London.
Choosing a UK university or college
Choosing where to study should be based on many factors. These may include:
Location - this influences cost - it is much more expensive to live away from home.
Facilities - this should include academic facilities but also extra-curricular options, as interests may be better served at some institutions.
Cost - although the tuition fees for most universities are the same, the cost of living will vary in different institutions. Many also have bursaries and financial support available.
Course offering- even though course titles may be the same across different universities, the contents will vary. An English literature course at one university, for example, may focus on entirely different periods to that at another university while being called the same course. It's therefore a good idea to spend some time researching potential courses before applying.
Check up on institutions' academic standards, too. In higher education, these are moderated by the Quality Assurance Agency(QAA), which audits universities and colleges and provides them with a quality score rating.
You might also like...