Private Secondary Schools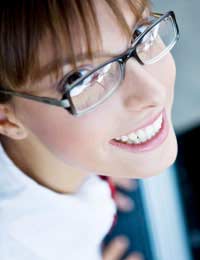 Private schools differ from state schools by being independently-run. Where state schools are funded and, to some extent, managed by local and national government, private schools (also known as independent schools) are self-funded and operate independent of government strategies and management. Private schools are chiefly funded by fees levied for each student on a termly or annual basis. Private schools are able to choose their students, and some ('selective independent schools') select their pupils based on criteria such as academic ability and potential.
Types of Private School in the UK
In the UK private schools can be distinguished by a wide range of factors. These include age of students, gender of students, religious affiliation, academic standards and extra-curricular facilities. Private schools that traditionally exist as a feeder school to independent secondary schools are known as 'prep schools', and they usually accept children aged between 7 and 13. Private schools are more likely to be single sex than state-maintained schools, although in recent years some single-sex independent schools have shifted admission policies to accept both genders- this is known as becoming coeducational, or 'coed'.
Other types of independent schools include those with select admission policies, which may include exams such as the Common Entrance Exam. These schools often feature at the top of exam results league tables, and some are highly selective about their student intake. In addition, in the UK many of the schools that cater directly for children with special educational needs are private. Likewise, there are only 36 state-maintained boarding schools in the UK; the vast majority of boarding schools are privately run and funded. Private boarding schools cater for around 36,000 students a year.
How Much Does it Cost to Attend a Private School?
Fees for private schooling vary greatly according to factors such as school locations, reputations and type of education available. At a private prep school, fees are usually around £2000 per term. Private secondary school fees are higher. In single-sex education, girls' school fees tend to be cheaper than that of boys. Typically an independent school for girls will charge fees of up to £3000 per term, while a boys' school may be around £3500 per term. Boarding schools cost more, usually between £3-5000 per term.
Private schools usually charge for extra costs in addition to fees. These may include lunches, coach transport, books, exam entries, and optional activities such as music tuition. Private school uniforms can also be an expensive cost. Most private schools offer means-tested bursary schemes. Scholarships may also made available for gifted students at independent schools.
Applying for a Private School
Admission policies vary across the independent sector; while some private schools are selective (usually based on academic criteria, tested through exams and/or interviews) others are non-selective. Places at private schools are usually organised in the school year preceding the year of admission, and some places may be filled very quickly. Most independent schools have open days where potential students and their parents can see the school in action. These are usually held in October. At the open day, headteachers will discuss their own school admissions policy in detail. Secondary private schools that ask prospective students to sit exams will usually set tests in maths, English and/or verbal and non-verbal reasoning. In these schools and in non-selective independent schools, the admission policy will usually include interviewing prospective students and may also include interviews with parents. Private schools considering potential admissions will also usually ask a child's current school for a progress report.
You might also like...