Why are Many Private Schools Charities?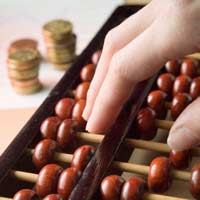 For parents whose children attend a private school and who pay tens of thousands of pounds for their education privileges, it can seem confusing to see their child's school describing itself as a "charity".
Yet in fact most private schools, especially the big, famous, older establishments, will have charitable status. The affected schools will normally advertise this status, as well as their charitable status number, on their school headed note paper. In the UK, independent schools are granted about £100 million worth of tax relief by their charitable status - which means they are not classified in the same way as private businesses. The tax relief is, on average, worth £225 per child a year to private schools, or just under 2.5% of their annual turnover.
Originally the charitable status was calculated based on the perceived relief that the schools gave to the state sector, and this trend continues to some extent: the Charity Commission is in fact at the moment carrying out a review of this system, including potentially introducing tests of how much benefit a school brings to the public arena, as prescribed by the Charities Act 2006. These public benefits might include allowing other local community groups to use their facilities, or offering other state schools the opportunity to have some of their specialist teaching staff's time.
What is Public Benefit?
Unfortunately the nature of "what is a charity" is not clear cut, so some private schools will be classified as charities (in fact, at the moment this is most private schools) while others are turned down from this status. In 2006, Parliament passed new laws concerning charities which emphasised the requirement that charities' aims must have at heart the public benefit. According to the Charity Commission, "To be a charity is a mixture of what you are, what you do and how you do it." They also state that the core characteristic is public benefit - the amount of benefits to the wider community of the existence of that charity.
How Might Schools Demonstrate Public Benefit?
Under the new rules, charity commission officials can carry out inspections of independent schools to ensure they are providing public benefit - usually this is translated as benefiting poor pupils.Schools that fail to pass the tests might be stripped of their charitable status. Schools might, the charity commission has suggested, share playing fields or facilities such as theatres with neighbouring state schools, or perhaps even offer their coaching skills and experience to help pupils other than those attending their own school to win places at Oxbridge.
Bursaries and subsidised places will also form a core part of the way that schools will demonstrate public benefit. Bursaries - when families of children who could not otherwise afford to attend a particular school are given the option of paying reduced fees - enhance the social diversity of schools. These too will be part of the way that schools will be asked to prove, in detail, their public benefits.
You might also like...