Private Schools vs. State Schools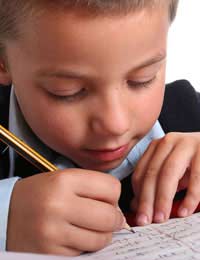 Where parents have the choice between sending children to a state-maintained school or a private school, there are a huge range of considerations to research. Much depends on the individual qualities of the school options available. Location may play a significant part in making a decision, for example: in an area where the local state school flies high in the league tables, registering a child will be more appealing than in another instance where the local state school is in 'special measures' (deemed by the inspecting authorities to require urgent and specific improvement). There are, however, a range of features that are generally distinctive in private and state schools, and these will be described in this article.
Academic Standards and Classroom Attention
State schools will almost always have more students in their classes than independent schools; this is especially true in primary schools. A 2008 report found the average class size in state primary schools in the UK to be 24.5, while in private primary schools the corresponding figure was found to be 11.5 pupils per class. Although the difference between average class sizes at private and state secondary schools is usually less of a jump, for many parents, class size is the key factor in choosing an independent school. This is because a smaller class means more individual attention and more student-focused learning, which can in turn boost the qualifications students receive as well as their happiness in school.
Parental Choice in Selecting a School
Another serious advantage of private education is the increased choice for parents choosing a school for their children. While state-educated children will have to attend a school in their local catchment area, and may not receive the top choice school due to factors such as distance from home, when choosing a private school these concerns are eliminated. In addition, private schools offer far greater choices for parents - such as the option to send children to a single-sex or co-educational school, opting for a faith school, or a boarding school over a day school. Independent schools allow parents far greater freedom to choose the ideal school for their desired specifications.
Higher Education After Leaving School
Traditionally parents have often opted to send children to independent schools in order to boost their chances at achieving a place at a top university, such as Oxford and Cambridge. Independent schools may offer coaching in Oxbridge interviews, for example, as well as help with important aspects of the UCAS form used for university applications, such as the personal statement. Statistically, universities such as Oxford and Cambridge do still have a higher intake of privately-educated students. Yet pressure on universities to have a more balanced student body by accepting more state-school students may be altering this perceived advantage of private education.
Social make-up
The high cost of an independent education means that private schools will inevitably have less of a socially diverse student body than state schools. In addition, smaller class sizes mean that privately-educated pupils may meet fewer children in general throughout their time in school. This can lead to an insular experience, which some parents are keen to avoid. The increased number of bursary schemes, which offer reduced or free fees to students on a means-tested basis, in private schools may slightly lessen the difference between social diversity levels in state and private schools, but there will still be a significant difference.
You might also like...