Benefits of Attending Private School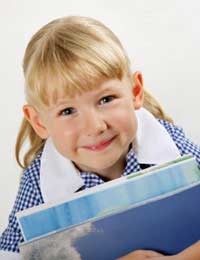 The main advantages of an independent education are high academic standards and superior facilities and extra-curricular opportunities. Private schools can make higher investments in facilities such as sports grounds and musical education provision due to their school fees; likewise, independent schools are able to teach students in smaller class sizes, and may also recruit particularly qualified teachers by offering higher salaries.
A Larger Degree of Choice
The diversity of independent schools is in part due to the fact that these schools are self-governing. These means that, when choosing a school from within the private education sector, parents have more choice. Independent schools offer varieties of education which include various faith schools, boarding schools, day schools, single-sex schools, co-educational schools, selective or non-selective schools, big schools and small schools. Each of these factors involves individual benefits to the quality of education offered at a school. Single-sex education, for example, can capitalise on the different rates of maturity for boys and girls, and the manner in which the two genders tend to learn in different ways. In addition, the depth of education offered in many independent schools means that parents can opt to send children to one private school for their entire education, from 4-18.
Small Class Size and Higher Academic Standards
Independent schools usually offer students the opportunity to study in small classes and the resultant increased individual attention is thought to boost academic attainment and exam grades. The Independent Schools Counsel (ISC), an association which represents 1280 private schools teaching around 500,000 pupils, published a census in 2007 which reported that the average pupil/teacher ratio of their member schools was one teacher for every 9.7 students. Smaller classes and a higher quantity of teaching staff may also permit class sizes to be tailored according to students' individual needs.
Fewer Curricular Boundaries and More Extra-Curricular Activities
Since independent schools do not have to follow the National Curriculum, and organise their own individual policies, many provide a huge diversity of extra-curricular activities and unusual educational initiatives. This may be particularly evident in primary schooling, where private schools tend not to ask their students to sit Standard Assessment Tests (SATs) and therefore are able to focus on other areas of education and personal development.
Independent secondary schools, while usually putting their students forward for national qualifications like GCSEs and A Levels, tend to offer an impressive array of extra-curricular facilities and activities. These may include clubs and societies organising activities such as debating, horse-riding, chess, and foreign-language learning; sports, which will often include more unusual options such as lacrosse or badminton; voluntary work in the local and international communities; cultural events and community service. Independent schools are sometimes set in expansive grounds which allow many of their extra-curricular activities to occur on site. In addition, most private schools organise a wide variety of trips in the school holidays. These often include foreign exchanges to boost language ability and activity trips such as skiing holidays, plus sports and choir tours.
You might also like...