All About Private Boarding Schools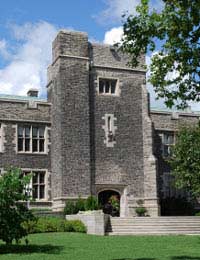 A boarding school offers pupils the opportunity to live as well as study in the school environment. In the UK, there are about 700 boarding schools; some exclusively offer education to boarding pupils (known as 'boarders') while others offer education to day students in addition to boarders. A new trend in boarding school education is to offer weekly boarding, when students return home every weekend.
Some boarding schools are single-sex while others are co-educational, although living quarters in co-ed boarding schools are separate for girls and boys. Boarding schools tend to offer a wide range of facilities and extra-curricular activities for their students. Accommodation is usually in dormitory rooms for younger students, and individual study-bedrooms for older students, although this varies according to school.
The Cost of Boarding Schools
In the UK, there are 36 state-maintained boarding schools. In these schools, a fee is charged for boarding but not for education, which is available free to UK and EU citizens. However, the rest of the UK's boarding schools are independently run and funded. In these schools, the annual fees for boarding pupils are usually between £15,000 and £30,000. This is normally paid on a termly basis.
The Organisation of Boarding Schools
Boarding schools have a larger team of pastoral staff than day schools. Students are often divided up into groups that enable them to settle into a smaller community at the start of boarding school life. These groups are known as 'houses', with corresponding house staff. The house staff, who are responsible for pupils' welfare, usually comprise a Housemaster or Housemistress, a nurse - often known as a matron - and house assistants and advisors. Students usually also have a house tutor, who takes a special interest in each pupil's academic interests and progress.
A Student's Typical Day in a Boarding School
Individual student routines will differ in each boarding school, but this is a rough guide to boarding pupils' routine. Students have breakfast together in the school dining hall at about 8am, and then attend assembly. As in a day school, lessons take place between 9am and around 4pm, with breaks for lunch and tea eaten together in the dining room.
Late afternoons and evenings may be taken up by sports and other extra-curricular activities, followed by dinner. Clubs and other activities such as choir, debating, or film clubs are often organised after dinner; there is also a set period of time for homework, known as 'prep', which is supervised by house staff. Most boarding schools also offer students free time in the evenings, and provide common rooms for pupils to relax with friends before bed.
On weekends, today many boarding schools offer pupils the opportunity to leave school and return home. Remaining students will have organised activities, prep time and free time; many schools also arrange day and weekend trips. Older students, such as those in the sixth form, usually enjoy increased freedom in boarding schools, such as being permitted to leave school in the evenings or during free time.
You might also like...