Appealing Against a Decision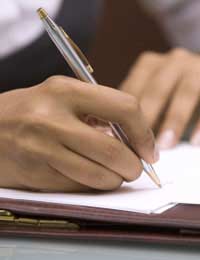 Thousands of parents and children each year find themselves disappointed when their children fail to receive an offer of a place at their first choice school. Some parents and candidates will find their disappointment lessened by the fact that they have been offered a place at another top preference school, but for some that option too is off the table when schools reveal their application decisions. In the majority of cases, that decision is final, but there is an appeal process available for those who feel they have a valid reason to do so.
In 2007, there were around 100,000 parents whose children missed out on their first preference state school. Out of those cases, just under 20,000 parents appealed, and just over 7000 of those appeals were successful. Within the independent sector, the appeals process is slightly different and may vary according to school. Since many parents put their children forward for both private and state schools, this article will look at the options for appealing a school's decision to reject a candidate.
Appealing against a state school's application decision
First, ensure that your son or daughter's application for the school matched that of the admissions code. If that's the case, then the next thing to do is look up the Code of Practice, established by the Department of Education and Skills as a standardised set of procedures to allocate children to schools. This is the set of guidelines that Local Education Authorities (LEAs) have to prescribe to when they are selecting children for schools, and will therefore be at the centre of an appeal.The first step towards an appeal is to contact your LEA, who will send out an appeal form. Reasons for appealing may include disputes about catchment area definitions, the required provision of special educational needs, siblings already attending the school. The appeals form will ask parents to provide any additional information to support your cause, for example the school that rejected your child is specialised in an area in which your son or daughter has shown an unusual degree of potential. The next step will be an appearance before an Independent Appeal Panel, who will decide whether the LEA made a mistake in rejecting a child, hearing evidence from your case as well as the defence by the LEA. Usually these appeals panels will be conducted informally, with parents representing themselves. The panels will decide whether to uphold or reject the appeal - that is, provide a place for your child or not.
Appealing against an independent school's application decision
The diverse nature of the private education sector means that appealing against a school's rejection of a candidate for a place is less clear cut. The best approach is to contact the school in the first instance to ask about their appeals procedure, which may include an independent panel as listed above. A range of specialist firms such as educational consultants offer services to help parents prepare an appeals case.
You might also like...