Entry Barriers and Private Schools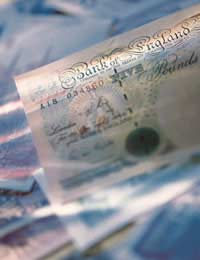 All private schools have at least one entry barrier - school fees - and many have other barriers too, such as religion (in certain faith schools) and academic ability (in selective independent schools). In fact, while school fees will seem to many like the most prohibitive barriers to entry into the independent education sector, almost all private schools offer bursaries (which are means-tested) to a percentage of their pupils. Whilst these bursaries will be competitive to obtain, their provision means that the fees barrier can in fact be easier to cross than those such as academic ability and religious background. This article will look at the degree to which barriers to entry exist in private education.
The Cost of a Private Education
For the majority of parents, the cost of private education is thought to be one of the most significant barriers to entry. The Independent Schools Council, (the ISC), which represents just over 1,200 independent schools in the UK, which is slightly over half the total number of independent schools, provides an estimation for average termly school fees. The ISC puts the average termly fee at a day school at just over £3,000; the average termly day fee at a boarding school (for students who attend a boarding school as a day pupil) at around £4,100, and the average termly cost for a child to attend a boarding school to be £7,400.
While each school has the autonomy to set its own fees, in general, schools in the North of England are cheaper than those in the South; within single sex schools, independent boys schools are more expensive than girls' schools, junior schools are cheaper than senior schools, and prep schools, usually for children up to the age of 13, are cheaper than equivalent rates in the first few years of an 11+ independent secondary school.
An important factor to consider when weighing up the financial barrier to entry of school fees is that it is unlikely that these rates will remain the same for the time a child is studying in the school. According to the ISC, during the school year 2007-8, the average private school put up their fees by 6.2 per cent. Another factor to consider are extra costs of education, such as lunches, transport, schools trips and holidays, and extra-curricular activities.
The amounts that schools may offer for bursary awards will vary greatly according to the specific school. The ISC notes that nearly 160,000 pupils at its schools, which is about a third of total pupils, received bursary help with fees in 2008, but bursary amounts vary, ranging from 5 to 100 per cent of school fees, although 20-30 per cent discount is more usual. Some schools also offer scholarships for the most able pupils.
Academic Barriers to Entry
Academically selective schools will ask candidates to sit exams and be interviewed before a child is offered a place. Their selection process therefore involves intelligence as a barrier to entry; while practicing entrance exams and/or interview technique may boost performance, coaching pupils or encouraging them to learn how to answer entrance exam questions by rote is usually a mistake. A pupil who struggles with an entrance exam will probably struggle to keep up at the school, so barriers to entry here may help a student to find a school of their own ideal academic level.
Religious Barriers to Entry
Faith schools organise their own admission policies, which may include academic ability and/or a catchment area, but will usually also include specific religious factors, such as whether the child and his or her family is a practicing member of the school's religion. Usually this needs to be proven by a letter from a religious leader, and/or regular attendance at a house of worship - this represents another kind of barrier to entry to these kinds of private schools.
You might also like...