Entry Requirement to Elite Universities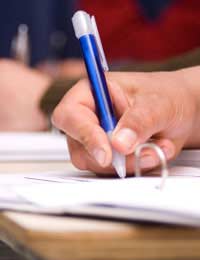 The UK's top universities receive many times more applicants than available places on their most popular courses. This means they can demand candidates fulfil competitive entry requirements, such as high-flying academic results, evidence of a serious and long-standing passion for their chosen subject, and excellent references. While different universities and different courses will demand various standards and qualifications, this article will look at the kinds of levels applicants to the elite universities in the UK should be looking to achieve.
Research Individual Course Requirements Well in Advance
Some courses, like medicine, require at least two sciences are studied at the highest level of sixth-form qualification, such as A Levels or Scottish Highers. Candidates should be aware of these requirements before the start of sixth form. This will also be true of university subjects like languages, maths and vet science.
Formal Requirements
Perhaps surprisingly, the majority of courses at elite universities including the Universities of Oxford and Cambridge do not have formal entrance requirements. Although tutors will use GCSE grades as an indicator of academic ability, there are often no formal requirements of specific grades. A Level or equivalent qualifications will usually form the basis of both Oxbridge and other elite universities' conditional offers for candidates, but earlier grades may not disadvantage a candidate if there is evidence of serious improvement and/or a clear and provable reason, such as ill health, that ay explain anomalous marks for qualifications such as GCSEs.
Both Oxford and Cambridge interview all of their successful candidates, and it is these, combined with individual academic achievements, predicted grades, personal statements and academic references plus the results of written work or written tests provided by the universities that form each candidate's application. At other universities, where there are no plans to interview students, the remaining factors are all crucial for their admissions decision making.
There are some exceptions to the rule, where certain subjects do have specific entry requirements, but this usually involves asking for a specific course rather than grade - biochemistry applicants, for example, have to be studying (or have studied) chemistry at an A Level or equivalent level. Both universities promise to examine each candidate on individual merit. It is worth bearing in mind, however, that the strength of candidates to Oxbridge and all the elite universities in the UK means that most applicants will have three or four As (or predicted As) in A level, 38–40 points in the International Baccalaureate, with 6s or 7s in the higher subjects, grades of AAAAB or AAAAA in Scottish Highers, and around AAAABB in the Irish Leaving Certificate.
Other Ways to Boost - or Weaken - an Application with Academic Qualifications
Advanced Extension Awards (AEAs) are based on A level subject curricular and designed to challenge the most able students. Some universities use AEAs as part of an alternative offer which could replace the meeting of a standard offer. Others may even use AEAs as compulsory parts of their offer; at Cambridge, for example, Gonville and Caius college asks Computer Science applicants for AEA in Mathematics.
By contrast, most elite universities do not regard General Studies and Critical Thinking A levels as effective preparation for their universities courses, and are not usually accepted as part of a conditional offer. This may also be true of some vocational qualifications; students should check before choosing A Level or equivalent course choices in the sixth form.
You might also like...