All About Interview Coaching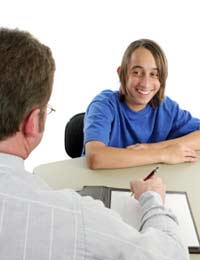 Interviews can be a stressful part of the admissions process for independent schools. These usually occur in the last few weeks of January or early February, and tend to take place for children applying for a place in primary or secondary school education. Since this part of the admissions process might represent a child's first formal interview, part of the educational consultants services usually include coaching sessions which help children to discover what they will be asked in an interview, as well as the formalities of an interview, such as shaking an interviewer's hand at the start, and making a good first impression. This article will examine what kinds of experience an interview coaching session will be for a child, whether it is a good idea, and how much a parent should expect to pay for it.
What Happens in a Child's Admission Interview, and How Will a Coach Help?
When a candidate is invited to an interview, it will usually be held in the school, and carried out by one of the senior teachers or headteacher. If the child has taken one or more exams prior to the interview, this might be an opportunity to rectify any way that exam performance was inhibited by nerves. There might be some questions on mental arithmetic,for example, or a candidate could be asked to invent a story about a pictured scene.
A further part of the interview will usually be used to get to know your child better, to see whether their character and interests match those of the school. The interviewer might ask a prospective pupil about his or her hobbies, favourite subjects, current life at school and family background.
Interview coaches will usually have had experience of the admissions interview, perhaps conducting them in a school his or herself, but if not they should certainly know detailed aspects of previous interviews at the school(s) you are most interested in. In this way, they can direct your child to think about the relevant kinds of questions, as well as providing the kinds of triggers they might be given at interview, such as the story-invention exercise or similar maths tasks.
Another way a coach can be helpful is if a child has never been in a similar interview situation. The coach will usually also be an unknown adult, and if a child visits the coach's office, the setting will also be unknown. This can be a useful 'dry-run' for the interview, which might help prevent a child's nerves on the day inhibiting their interview performance.
Who Offers Coaching Services?
Interview coaching is usually one of several services offered by educational consultants (see the page on educational consultants elsewhere on this site). Prices and options vary, but one leading firm offers two, one-hour coaching sessions for school candidates. The sessions take place in their central London office and cost £400 for both sessions.
Are there any disadvantages of coaching services?
If a child is over coached, this will stand out quite obviously to the experienced teachers who take admissions interviews. Avoid making your child attend many coaching sessions. A cheaper alternative could be to ask an adult friend who your child does not know well to chat through the kinds of issues you expect to crop up at interview. However, it is worth considering whether these sessions will help your particular child, since nervous children might build up more concerns after a coaching session.
You might also like...