Deferring your Entry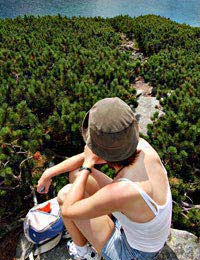 When a student decides to take a year out between finishing school and starting university, there are two options. Firstly, a student can decide to submit a post-qualification application. Benefits of this course of action include the fact that the applicant will already have their A Level, International Baccalaureate or (in Scotland) Highers grades, and can directly contrast this with universities' admissions standards to see if they are likely to be accepted on a course.
The other option is to defer entry. This is when students apply for university while in their last year at school, but make it clear that their UCAS (University and College Admissions Service) form applies to courses starting in the year following their completion of secondary school education. This article will examine the way that universities regard deferred entry, and ways to heighten the chances that a deferred entry application for university is accepted.
What do Universities Think About Deferred Entry Applications to University?
Generally, universities are happy to consider students who want to defer their university entry for one year, with the provision that students make it clear to admissions tutors that a gap year would be a beneficial time for the student's development, and would not hinder their academic ability. Generally universities find that a gap year places students in advantageous position when starting university, as time out working or travel means that freshers may be more mature with a more responsible attitude to studying. Obviously, universities will differ slightly in their perception of gap years and students should speak to their favoured institutions before making a deferred entry.
There are some significant exceptions to most universities' perception of gap years and deferred entry applications. The nature of studying maths, as well as some other technical subjects, means that universities tend to have different approaches to gap-year students on this course. They may provide special instructions for maths students taking a gap year, such as recommending a reading list of certain textbooks plus revision to recap on A level (or equivalent) courses before going on to university.
University College London, for example, recommends that post-gap year mathematics students attend their mathematics bridging course, which aims to revise earlier syllabuses and smooth out differences between students on various courses to bring them to a uniform starting level before the start of the university degree course.Other universities have other approaches to deferred entry applications. At Oxford University, for example, deferred applicants to their maths and computer science courses will be considered when students have organised structured activities in their gap year, such as employment relevant to maths, statistics or IT, teaching abroad or a gap year programme. Tutors may discuss gap year plans during interviews, and the university sometimes then offers students places only on an immediate basis. For those who are accepted on a deferred basis, Oxford tutors usually set extra academic work to be completed during the year or the summer before their first term at university.
How to defer university entry on the UCAS form
First check with universities and colleges that they accept deferred entry applications. The UCAS deadline for deferred applications is the same as for other applications. Deferred applicants intending to start university in 2010, will have to meet the conditions of offers by 31 August 2009. Then candidates simply tick a box on the UCAS form to ask universities for deferred entry.
How to Make a Deferred-Entry Application More Successful
Ensure students provide details of gap year plans in the personal statement section of the UCAS form, if possible including information on how those plans will boost their achievement and motivation at university. They might be relevant to future career plans, or just increase levels of responsibility and maturity - either way, these incentives should be made clear.
You might also like...