Elitism and Cultural Awareness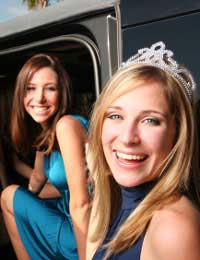 To some people private schools have a certain stigma attached to them, relating to criticisms of elitism, and although this is something that is less of an issue these days, pockets of elitism do still exist within the private school system.
Your choice of school and its ethos will leave a lasting impression on your child. Along with pride, and long histories of tradition that are associated with some private schools, often a degree of snobbishness is observed. Whilst some parents may hold this sense of elitism as important in their school choice, many would rather avoid it.
The 'Ruling Class'
Schools such as Eton and St. Pauls are firmly embedded within our history books with many important figures of our society having attended them. Eton College, for example, dates back to 1440 when it was founded by King Henry VI. Schools like this tend to give private school education a reputation of being associated with the ruling classes, and with this association comes a certain degree of self importance among parents, pupils and staff.
Some private schools now still hold onto past rules and traditions and you will find social mannerisms in many pupils. One feature of attending such prestigious schools, is that school ties can prove extremely useful in ex-pupils future careers. Often labelled an 'old boy' network, it is a well known truth that in the work place it is not often what you know but who you know.
A Multicultural Education
Britain has become a multicultural society, so it's important to many parents to make sure their children attend a school that is representative of this variety of cultures. This will prove to shape the way in which children see other children, and friendships with people from different cultures can be enlightening.
In class and outside the school the friendships that pupils will develop in a multicultural school will give them a wider perspective on religious and cultural views. With intercultural education there is the promotion of a sense of belonging rather than the exclusion and marginalism that can still be experienced in some schools even today.
Be aware of this when visiting prospective schools and if you like, ask about what measures are in place to ensure that the interaction of different cultures in encouraged and that elitism, racism or bullying are avoided.
Everyday Examples of Elitism
Within some private schools, there is exclusive, club-like atmosphere, where new pupils are greeted with a certain amount of scepticism. However, this can be said for any school, and is as much to do with the nature and complicated social conventions of children as it is with the exclusivity of the school itself.
An example of how elitism might manifest in a private can be found in the language used. A former state school pupil visiting a private school might be baffled by words such as 'exeat', 'gated' or 'tuck', and not knowing these words simply gives young children reasons to belittle or make fun.
In this day and age children are much more open-minded, and so problems like this are less likely to arise. Many schools have measures in place, and even staff new pupils can talk to in order to minimise the effect of such elitism.
Ask your prospective school what pupil numbers they take in from the state sector and which from the independent sector. If your child is to attend a boarding school, ask if there is variety of nationalities in each boarding house. Learning about other cultures and beliefs from learning and living in an educational institution will give your child an informed outlook on life and an understanding and appreciation of other cultures and identities.
You might also like...