Awards and Rewards Systems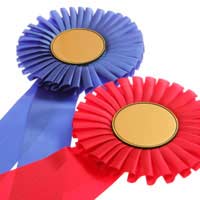 Just as there needs to be procedures in place to deal with bad behaviour in schools, there should also be a suitable reward and award system in place to encourage achievement and good behaviour. A little positive reinforcement can go a long way and private schools often have enough funding and traditions in place to allow for large events such as a prize giving day. Here a local celebrity or old school pupil who has become successful may deliver prizes to individual students, for effort or achievement. This gives the whole school an event to look forward to, where parents can feel proud of their children, and students can feel proud of themselves and their peers.
A Positive Approach
If you look back to when you were a child, you may remember some moments more fondly than others. For example, do you remember a time when you were congratulated by a teacher on good work, or were awarded a certificate for good behaviour? Often it is the positive aspects of school and the recognition of your hard work that spurs you on to work harder and feel good about yourself. When children are happy and secure their confidence will grow and this may help them achieve.
Recognition
Many private schools like to uphold certain traditions and most will be repeated year after year. For many, an event such as prize giving day is truly one to look forward to. On this day, house certificates, excellence awards and subject trophies will be awarded to the most deserving of students, providing valuable photo and video opportunities to their proud parents. They are usually lively occasions which serve to highlight all the positive doings and achievements of the students, not only by the honour of such recognition for their achievement, but also with some kind of prize, usually in the form of a book token or voucher. This encourages children to keep striving for improvement, as their peers before them have done.
Praise and Motivation
In day to day school life, there may be small rewards in place as well to mark the more minor achievements and hard work of students. Class based systems for younger children will be different than for their older students. In Key Stage One the teacher might use colourful stickers and stars to be placed on their work for other children and parents to see. Praise and showing off work to other teachers also may be used. More significantly to students and parents alike, head teachers awards may be used, which depict excellent class work and improvement.
For older children, material rewards are often used, such as pencil cases, notebooks and book vouchers. Often in private school the notion of separate houses is used to encourage team work and a sense of belonging. For these houses, students will be awarded house points and house badges which will be totalled up at the end of the year in order for a trophy to be presented to the winning house.
Growing Confidence
With class and school based reward and award systems in place, learning and achievement will be encouraged as an ongoing aspect of school life. Learning and personal qualities are celebrated as well as the notion of being successful academically. Whole class awards and house awards will be seen as a team achievement throughout all school years. Overall the procedures in place will create a happy learning environment, where celebrated individual and group achievements results in confidence growth for all students.
You might also like...