A Pupil's Experience: Moving from State to Private School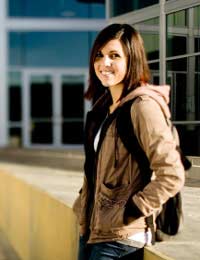 Moving from a state school from a private school can be frightening - but mainly that is because of preconceptions and stereotypes rather than real experiences. For example, you or your child might expect private school students to be snobby or all extremely privileged. But the reality is that snobby kids can be found in many state schools too, and since up to 50% of the students in a private school receive some kind of financial help, such as a scholarship or bursary, privilege is certainly not a pre-requisite to attending the school. Let's take a look at one student's experience of the transition. Kelly, 15, moved from a state primary school to an independent secondary school when she was 11. Here is her advice.
Preparing to Change Schools
It's important to help your child to plan and prepare for any kind of school transition and the move from state to private schooling is no different. Your first move towards this should be when choosing the school. My parents were keen to ensure I was a part of the school-choosing process and I think that's important whatever your child's age. I went with my parents to visit school open days, where I was able to meet future class mates and teachers too. This is especially important if your child is entering a new school at a non-traditional stage - mainly that is not in reception, year 7 or year 12. One of my friends came into my new private school when she was 14, and she came in to school for a few taster days the previous term in order to get to know us students and experience the school day.
Also, when you're looking around a school, help your child to identify potential benefits. For example if your child is sporty think about showing them around the sports facilities, give him or her a list of possible sports, after-school activities, and so on. I love art and seeing my new school's art facilities really helped me to get excited about changing schools and forget about the negative things like leaving my friends behind.
Meet Fellow Students
If possible, help your son or daughter to arrange a meeting with future classmates before the start of term. Usually this best occurs in a neutral environment - my mum got a hold of the list of students in my new class and emailed all the parents to organise a trip to a local restaurant followed by bowling. It meant I could mix with my new classmates before the first day, so I was less scared about turning up and not knowing anyone.
Expect Changes
Tell your child that they should expect some things to be different and will have to adapt to a new school environment at the private school. My new school had a much longer school day, for example, although that can be true more generally when going to secondary school. My private school also has a much stricter uniform code than friends have at other schools. There were also a lot of new lessons, including more foreign language learning and a wider range of extra-curricular activities. But of course that will depend on your child's individual school. So research the potential differences with your child before the start of term so he or she can think about ways to adapt. But, don't talk about these in a negative way that might make your child more nervous than they would otherwise have been!
Talk to Teachers
If your child is feeling particularly worried about starting a new school, don't be apprehensive about approaching a teacher, such as your child's new form teacher, or another member of staff from the pastoral side, who will have more individual advice to help your son or daughter make the school transition successfully. One of my friends did that before the start of school and the school put her in touch with me since we live nearby. We were both less concerned about starting the new school as a result. Lastly, good luck and enjoy it!
You might also like...