Pastoral Care and Student Support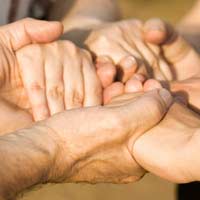 The term 'pastoral care' in education refers to how schools look after the social and personal wellbeing of their students. In private education this means either teachers or religious figures whom are involved in the running of the school as well.
Pastoral care is also linked in with issues such as health, social and moral education as well as emotional support and behaviour management. In private schools, which normally have smaller classes than in state schools, a closer, more family-like atmosphere is created. Studies have shown that a more concentrated learning environment can provide security and intellectual challenges which will be to the benefit of your son or daughter. Overall a private school which has a low number of students will provide a different type of student support, one of closeness and togetherness as students have a greater emotional security in themselves.
Strong Support Networks
When looking into schools to send your child to, take note of the support networks in place within them. A signifier of the level of caring relations between all school members is to look at the welfare, and the knowledge of health and safety in members of the school. The first place to look is at the form tutors or teachers. Tutors see students every day and monitor academic progress as well as their involvement in school activities.
Another aspect to note from your school visit is the amount of meetings conducted with all the staff. Here, members are able to be informed of any issues concerning particular students or classes, and this is where knowledge and information can be shared. A house system put in place within a school can provide a student with the support of like-minded peers. It provides a suitable framework for games and reward systems and gives the opportunity for older children to act in responsible roles, such as House Captain. Communication between the different age groups will provide greater understanding into the methods and teachings of the school, as well as helping with social skills and providing more ways for student support.
In the Boarding House
If boarding is an opportunity that your child may have, have a good look at how the house is run. House meetings will indicate a healthy awareness of self and others and any issues or problems that may arise can be aired. The Housemistress or Housemaster will be in charge of looking after your children, be aware of how much they are involved in the running of the house. There will be a team of older students with certain responsibilities, such as the Head of Boarding House, who will be a direct link between school staff and younger boarders.
Procedures for Bullying
A parent's worst fear is to find out that their child has been or is being bullied. It is important to know what measures are in place to prevent this. Often a child who is being bullied is too scared to approach a teacher, and they continue to suffer in silence with worrying consequences. As we are becoming more technologically advanced, bullying can also occur in different ways, by mobile phones and over the Internet. Check if the school monitors Internet communication and how they tackle bullying.
Mentoring Systems
Often in private school the smaller numbers of students allow for systems to be in place to achieve different types of care between younger and older students. Ask if there is a 'buddy system' in place, where an older member of the school is be in charge of one or several new students in the lowest year of the school.
Your school of choice should provide a nurturing and supportive community whose ethos emphasises positive values, such as respect and consideration. Lines of communication between students, staff and parents should be good, to provide a mutual understanding of the way the school care system should be run.
You might also like...