Questions to ask the Teachers and Students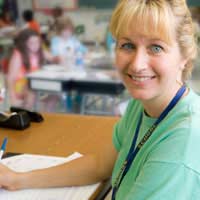 It's easy to feel overwhelmed by a school visit, especially if it's your first time visiting a primary school, as parents of a three or four-year-old child, or your first time visiting a secondary school, since these open days at independent schools are usually very large scale: sometimes a school literally becomes all-singing and all-dancing! This means that it's very useful to have a range of questions and issues to address when you visit a new school. The exact questions you have in mind will differ according to family circumstances and the particular needs of your child, but this article lists general questions that may make it easier for you to choose the ideal school for your family.
Questions to ask Teachers and Headteachers
Ask about the ratio of applicants to acceptances - this will tell you how competitive the school is, and your child's chances of getting in.
Does the school prioritise siblings or have a catchment area?
Ask where the school's leavers went next: in primary schools, this will be the next secondary schools; in senior education this will be universities or the workplace.
Ask about staff turnover - happy teachers will stay working in a school for a while; and happy teachers are usually good teachers; in a secondary school you may also want to ask about staff qualifications, such as the nature of their subject degrees, while in primary and secondary schools the teaching qualifications held by staff will be important.
Ask about academic qualifications such as 0 in secondary schools - GCSEs, the International Baccalaureate (IB) and A Levels; in primary schools ask whether pupils have to take SATs. Schools should offer a wide selection of courses, and these should match your child's interests.
While asking these questions, consider how willing or apprehensive the staff are to discuss their thoughts of the school with you.
Questions to Ask Yourself
Are the grounds well cared for? And are classrooms freshly painted? Schools which have poor maintenance may well be in financial trouble elsewhere.
Are students wearing correct uniform? This can tell you how disciplined the school is.
If it's important for you and your child that a school has a diverse student body, the school visit is the time to observe this.
Other academic Questions to Consider
Are there any entry requirements?
What is the school's curriculum? Some independent schools offer sixth form courses in both A-levels and the International Baccalaureate, ask about the pupil benefits of each type of qualification- it might help you to decide about your top-choice school, since others will only offer one type of qualification.
Ask to see academic results for the past few years in a secondary school, as well as the number, and destination, of places obtained at UK universities.
Ask about the kinds of careers advice offered to students.
Around the School and Rules
Ask about school facilities in whatever interests your child, including sports, music and IT. Rules and regulations
Ask about the school's policy on pupils' use of the Internet and mobile phones.
Find out about the school's policies on drugs, alcohol and smoking - if they have a set plan to deal with these problems, they might be a frequent problem in the school - ask if the school has any particular problems with drugs, alcohol or smoking. You might find more information on this in local newspapers.
Ask about the school's personal, social and health education (PSHE) programme.
Questions to Ask Students
Ask how much homework they receive
Ask whether teachers are good or bad
Ask whether lessons are fun or exciting
Ask how much homework is received every evening and/or weekend
Ask what the school food is like
Ask how much time is devoted to extra-curricular activities like sport
Ask about whether they like school
You might also like...