Who Will Be in Charge of my Child at Boarding School?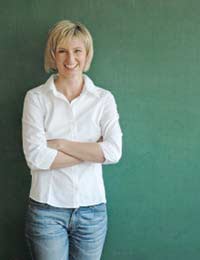 When children start as new pupils at a boarding school, it can be a worrying time for parents, who transfer the care of their child to the guardianship of the school. This feeling may be magnified if parents are out of the country, travelling or working abroad. However, boarding schools usually have experienced pastoral staff and teachers to ensure that each pupil is well looked after. This article will look at those roles, and will include information on what happens if a child's parents are not living in the UK during some or all of a child's period of boarding.
Pastoral Care During the Main School Term
In most boarding schools, the housemaster or housemistress is the main point of contact for support and advice for each pupil; usually schools will allocate several pupils to a house, each with one or more housemasters or housemistresses. In primary school boarding (usually known as prep or pre-prep schools), pupils will often have the same housemaster or housemistress throughout their schooling. Other members of the pastoral team in a boarding school usually include assistant housemasters or housemistresses, and a matron (nurse) who will tend to supply emotional as well as medical aid. These members of staff usually come to know their pupils (as well as their parents) very well. Many schools have other pastoral systems in place for children in their first year of boarding. Christian boarding schools in the UK usually have a school chaplain who will be another source of support for pupils.
Pastoral Care During Weekends and Holidays
When parents are away from the UK during a child's education, child guardianship services may be required since some boarding schools in the UK require parents to have a guardian who can provide a home for pupils on some weekends and half term holidays, and/or are able to pick up and drop off younger boarders at the start and finish of terms. Guardianship services provide vetted, approved families who offer services such as opening their home to your child, attending parents meetings, and/or providing pocket money and similar goods to your child while they are in their care. AEGIS is an accrediting group organised by boarding schools and guardianship companies; parents should contact their boarding school or AEGIS to find out more about child guardianship services.
Questions to Ask a School About Pastoral Care
Ask who will have main responsibility for your child's welfare, and whether you as parent will have direct contact details for that person during term time.
Do pupils have individual tutors and housemasters or housemistresses?
Is there a school buddy scheme, where older pupils help new students to settle in?
Is there an organised set of events if a child has a problem that requires help?
Is there a school counsellor?
What are the school's policies on bullying, alcohol, smoking and drugs?
Can pupils talk to someone outside of the immediate school community if he or she is worried about something?
You might also like...