What to look for in a Boarding House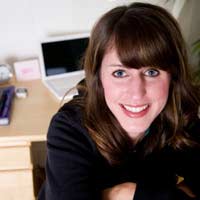 One of the first things to look out for in a boarding house environment is supportive and caring people who will look after your children. These are the people that will effectively be taking your place while your child is at school, and a long talk and tour around the building will be necessary to understand how the boarding experience is conducted. For younger children, look out for plenty of toys and outdoor equipment in and around the boarding house. Often the number of children in the dormitories will vary as they get older, starting with as many as eight in a room and then in Sixth form having single rooms. This will provide a family atmosphere, and friendships developed in boarding schools tend to be strong and life long.
Supportive Staff
The living space will be run by a boarding master or mistress, and they will be in charge to make sure that the house is run smoothly. Normally they will live in the house, offering support all day and all night. Another important member will be the medical staff. Often there will be specific times which will allow the student to see them in school hours and after school hours, and sometimes if they are a nurse, there will also be a local doctor who will visit weekly.
Rules and Regulations
Your child should understand the rules and regulations of the boarding house before moving in. These should be kept and understood by you as a parent, as your child must understand the policies on rule breaking such as drug taking, alcohol abuse and smoking in the boarding house. Sometimes a child may be 'gated' which means to be grounded, just as this may occur at home for a day pupil. There also may be weekly house meetings, in which the running of the house is discussed and problems that may have arisen during the week previously. This gives students and staff an opportunity to air any grievances or distress that can help to create a better living environment for all.
The Student Body
Often there will be students placed in positions of responsibility, such as Head of the Boarding House. They will provide a different type of support for your child, as the Head of the Boarding House will probably have boarded for a substantial length of time and will know the ropes. Younger students, who are perhaps new to boarding, may feel more comfortable speaking to someone nearer their age, rather than an adult. There also may be live-in Gap students, who will also take part in the day to day running of the house, such as turning the lights out at night, and making sure people get to their meals on time.
Living at School
So what is there for students to do in the Boarding House? There should be an appropriately sized computer room, in which students can concentrate on work and contact their families. A common room is normally within the building, where students can relax, cook their own snacks and watch television. Look out for pool tables, games and other ways in which students can amuse themselves. Also ask the mistress or master whether or not the children have access to the school gym in order to keep themselves fit and healthy. There will be opportunities for the older children to leave school and go down into the local town, or village. Ask what rules they are regarding this, as it is important to know where all students are at different times, and also that they have their freedom.
At the Weekends
Obviously if parents live near to the school, they will be able to take their children out at the weekends, however for the children left in school there should be plenty of activities and trips to look forward to. Ask of past trips that school has undertaken, and how often. Knowing this may help encourage your child that boarding will be a great experience!
You might also like...