How to Budget for School Fees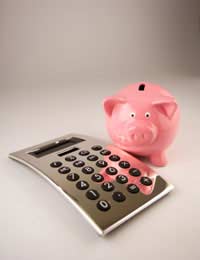 An independent education is expensive. Day schools cost an average of £9,000 per year, average boarding school fees are far at around £22,000, and according to the Independent Schools Council (ISC), the school fees levied on parents sending a child to a private school have risen by more than six per cent in 2008 alone. A full private education, from aged 4 to 18, followed by university, can easily cost upwards of £300,000. It's important to plan in advance and budget for unforeseen costs to ensure a funding problem does not imperil your child's education mid-way through his or her school years. This article will look at how to budget for the payment of school fees.
Consider Selecting Elements of a Private Education
You do not have to put a child through the private education system for their entire school career. One option is to try to get a child into a private primary school that will maximise their chances of a place at a good local state school. The current university climate means that some parents believe attending a state secondary school will boost their child's chances of achieving a place at a top university. Another option is to send children to either a private secondary school or sixth form college where they might receive better exam grades that will ease their advancement into a top university. Obviously, it is impossible to ascertain when a child is four whether their primary education will guarantee their acceptance at a particular secondary school; likewise, this is also true of secondary school leavers advancing to university.
Ask About Bursary Schemes
An average of 25 per cent of independent school students receive relief from payment of some or all of their school fees. Private schools offer both bursaries (which are means tested) and scholarships (which correspond with academic selection, or merit in extra-curricular arenas). Individual schools may offer financial help in the form of big discounts or, rarely, full-fee relief on school fees. Check with the schools that you're looking at to see what they may be able to offer, but remember there will be heavy competition.
Issues Surrounding Tax
Some families choose to limit the impact of inheritance tax by spending this money on school fees. Sometimes grandparents or parents pay school fees with finances that they would otherwise have left to their families. By doing so, they avoid incurring inheritance taxes bills while assuring a place in private education.
Work Out When payments are Due, and Budget Accordingly
Most schools ask for their school fees to be paid termly, but some may require annual payment in advance. Most will also ask for a deposit, and remember to budget for extras such as school lunches, transport, extra-curricular activities and school trips. Some schools offer monthly, direct debit payment schemes which may help parents paying fees directly from their income; ask schools about this before accepting a place. Equally, it may be possible to discuss a discount with a school if you are able to pay all fees in one go, or pay for more than one child's. Before you register a child at an independent school, work out a budget to ensure you can pay for the fees through his or her education. Remember to calculate in fee rises, it's best to allow 10 per cent for this, just in case. Also remember to build in extras such as trips; it can be useful to ask schools about their average school fee bill per pupil. Work out your incomings and other expenses, plus any savings that will be used for private education, to ensure that the route is affordable for your family.
You might also like...