Paying School Fees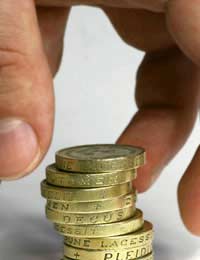 Paying school fees is never going to be something a parent looks forward to. However, if you decide to make this particular investment in your child's future it's unavoidable and is thought to cost on average £200,000 over 14 years of education. The price of private schooling varies widely but some of the top institutions can cost as much as £20,000 per year. This often means that parents are unable to fork out the cash from their annual earnings. Fear not though, because there are other options available.
Building a War Chest
Most advisers suggest saving for your child's education as soon as or even before they are born. This gives you plenty of time to build up an investment pot that will ease the strain in later life. To try and put this in context, if you have recently had a child you will need to put about £400 aside per month if you wish your child to start private secondary school at age 11. This may sound like a lot but this assumes that you stop saving when your child starts school. This means that you could realistically set aside slightly less and use those savings as well as your earnings once their education has begun.
Unlocking Your Pension
It's now possible in the UK and some other countries to release some money from your pension while continuing to work. This is only a viable option for parents over 50, and unfortunately rises to 55 in 2010, but is something worth considering if you are sending your second or third child to private school. You're able to unlock up to 25% of your pension savings as a tax-free lump sump, with many company schemes allowing you to carry on working. If this is something you think you might consider then it's worth talking to your employer, your accountant, or a financial adviser to find out more.
Getting Help From Grandparents
You might find that grandparents are willing to lend a helping hand when it comes to paying school fees. Not only will they be investing in the future of their family, but they will have the added advantage of reducing their inheritance tax liability as well. Individuals can give away up to £3,000 a year tax-free, with additional £250 gifts which are exempt from inheritance tax as well. This could obviously be put to very good use when those school bills come popping through your letterbox.
Loans, Remortgaging and the School Fees Insurance Agency (SFIA)
If you own your own home, then you might be able to get hold of some extra cash by remortgaging. You will need to talk to your bank or building society and find out whether there is a penalty for doing this, in which case ask for a further advance. They will most likely charge their higher standard variable rate but this may work out cheaper than paying the penalty. A disadvantage of this is that you will receive a lump sum in one go and won't need it all at once. The interest you gain from investing it in a bank will probably be less than the rate you are paying on the mortgage.
Another option is to take out a secured loan that can then be used to put toward school fees. There are specialist companies operating specifically in this field such as the SFIA, who offer advice and services related to financial planning for putting your children through private school. The SFIA is independent and so can offer you unbiased advice and recommend services from across the entire lending market. If taking out a loan seems like the option for you, then it's definitely worth getting in touch.
You might also like...