What Does My Money Pay For?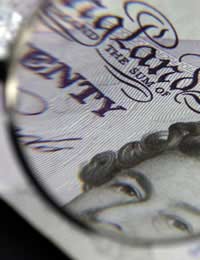 As you are probably aware, the cost of a private school education can be quite considerable. As you look at prospective schools, you will probably find yourself wondering exactly where your money is being spent and what your child will be getting in exchange for the fees you pay each term.
Aside from pleasant surroundings in terms of architecture and well presented school grounds, your money will go toward a variety of extra facilities that you are unlikely to find in state schools, as well as toward improving education in general.
Staff and Class Sizes
One thing that no school can do without is a good staff. Teaching can prove quite impossible without teachers around. Now, obviously both state and private schools employ a range of teachers to carry out lessons. The important benefit of private schools is that they are able to afford to employ more experienced teachers, and are able to offer a better teacher to student ratio than schools with less funding.
Lower class sizes are one of the main reasons many parents decide to send their child to a private school and it's one of the biggest benefits of having more money available through school fees.
A bigger budget also allows a school to take on more staff in other areas, such as cleaning, maintenance, and IT as well.
Facilities
A large proportion of your school fees will go towards obtaining and maintaining various school facilities, such as sports areas and equipment. Most state schools will have a sports field and basic equipment like footballs and hockey gear, but the extra funding available to private schools enables them to branch out much further. You may find private schools are able to offer less common sports such as fencing and trampolining. They may have a well equipped gym, offering their students the opportunity to do general cardiovascular and hypertrophic exercises during P.E and in their spare time. A well maintained swimming pool is also a mainstay in most private schools.
As well as sports facilities, there's also drama, art and music to consider. The benefits of a bigger budget in these areas are clear. More money means more equipment and better facilities in which pupils can make use of them. Many private schools have amphitheatres in which students can study drama and put on musicals and plays. A variety of music rooms and musical equipment is common, as well as a recording studio in which pupils can learn the recording process of music. Art departments are also usually well provided for, with numerous art rooms, pottery equipment and even photography labs in some cases.
Design and Technology is another department which requires a larger budget in order to fully reach it potential. Here you may find woodwork areas common in most schools, as well as extra facilities such as Computer Aided Design machines and software, metal work areas, and even welding equipment for those students that teachers really put a lot of trust in. All of this will really help to give your child a range of different skills to learn and practice during their time at school.
Food and Health
Other areas that are funded by your school fees are school dinners and a well equipped medical centre or sick bay. These days the difference between these facilities in state and private school is less noticeable as their importance has become highlighted and taken on board by the government and implemented across the country. However, you will still probably find that your money buys your children a slightly better experience in these areas than is offered by most government funded schools.
You might also like...