A Student's Experience of an Independent Education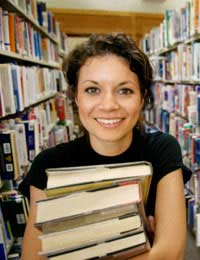 Private schooling is an increasingly popular option for UK students and their families, but what is it actually like? This article takes a look at the realities of being an independent school pupil.
What is a Day at a Private School Like?
It must be noted that any school day will be different in any kind of school, and this is only one student's experience. "Katy", 19, was a student at a leading private school based in London. Now it's over to Katy: When I started at my private school, in year 7, I was a bit worried that the other students would be snobby, since my family are not extremely rich but prioritised their spending on my education. But I didn't have to worry. From the very first day, my classmates were really friendly and even though some had come up to year 7 from the junior school, and already knew each other, they were keen to make new friends and meet new people. The school day began about 8am, when we'd have registration and form time, before going down to assembly. The options for assembly differed every day: some days there were religious assemblies, where we split up according to where we wanted to go (including a secular option), some days there were year group assemblies, other days different students would take assembly, or teachers would give a talk, or we just had form time.
After assembly it was onto first period. Each lesson lasted 40 minutes, except double periods, mainly for subjects like science, but these got more frequent as we went up the school, which were twice that amount. We had two morning lessons, then a 15-minute break, then three more lessons before lunch break (lasting an hour and a half) and then three more afternoon lessons. Subjects including maths, science, history, geography and English but there were also a wide range of choices of languages (French, Spanish, Latin, Russian, Mandarin, German), arts subjects (design technology, painting, pottery), plus other options like IT.
What Are Private School Pupils Like?
It would be really difficult to answer this question properly, because just like at any other school there were lots of different kinds of pupils. In general, however, pupils at private schools are incredibly driven - especially in the academically selective ones. Classroom control is not really that difficult because the students want to learn and do well, especially as they go up the school. This can mean a pressurised environment, with students suffering, as a result, from things like eating disorders or stress, but with a good support background from parents, I successfully avoided these!
What Extra Curricular Options Are Available?
Again, this will differ according to school - but independent schools tend to offer a much wider range of after school and lunch break activities than state schools. The sports on offer at my school included football, rugby, lacrosse, netball, rounders, tennis, athletics, badminton, trampolining, gymnastics, dance, and others that I can't remember! Other extra curricular options available included debating, literature clubs, drama, art club, foreign languages club, Duke of Edinburgh award scheme, charity groups, gardening club - the list was nearly endless, and if there was something that students wanted (and enough demand) the teachers were normally happy to organise it.
What Was Your Overall Impression of Private Schooling?
I loved my school experience - there were amazing opportunities, inspiring teachers, and I made great friends. Obviously this will differ for different students, and my school didn't have an entirely glowing report: sometimes the teaching wasn't as good as it could have been, sometimes the atmosphere turned a bit bitchy. In general I'd say the problems you find in any school may crop up in private schools - the fact that they're fee-paying won't make a difference - but you are likely to find opportunities that as a student you might not find anywhere else.
You might also like...