About Our Site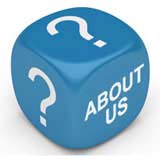 APrivateEducation was formed to offer a unique reference point on advice and information on private education.
APrivateEducation is your gateway to articles on a huge range of issues surrounding private education. APrivateEducation was created to offer a unique reference collection of advice and information on your child's independent education.
The pages on this site are divided into categories describing the different features of private schooling. There is information on different types of private schools, from pre-schools and prep schools to boarding schools and day schools, as well as help on why you should go for different options.
There's financial facts and articles about how much you should expect to pay for your child's private education at different stages of his or her schooling, and up-to-date articles on the rapidly changing area of the cost of attending university. If you're confused about any issue on private education, from charity classifications to what to look for when you're going to a private school open day, you've come to the right place to find out the facts.
This site also has a lot of information on what you might want to look for when choosing a private school. What kind of extra curricular activities should be on offer? What questions should you ask? What kind of facilities should be available for special needs children? How do chorister schools work? You'll soon discover all you needed to know about all these issues and more in this easy-to-read website. No parent should enter the private education minefield without this website.

Related Articles in the 'Site Information' Category...