All About Societies and Clubs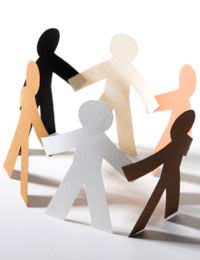 When you visit prospective schools, don't forget to ask about the extra-curricular activities available for your child. The opportunity to join a club or society will help children to develop both mentally and emotionally.
It can help develop social skills as well as any skills involved in the club or society activities themselves. It's also a great way, in many instances, to wind down and relax at the end of the day.
A Variety of Choices
You may like the sound of all the different clubs and societies your school has to offer, but remember there are only seven days in a week! The greater advantage that private schools have, is the funding to create all sorts of extra-curricular activities. There could be any number of options to choose from, such as sports clubs, where children are able to develop skills and also compete against other schools. There will also be the option of attending academic clubs. Your child may want to explore a subject on the curriculum in greater depth by joining the Maths Society or Latin Club, for example.
Outdoor Clubs may include learning to canoe, train for cross country or even studying for the Duke of Edinburgh Award. Perhaps if your child is interested in partaking in a religion or particular belief there may be spiritual societies available, such as Christian Union.
Other clubs or societies could include working for the school magazine or charity work. Some schools may even offer exciting and interesting variations, such as debating or even bee keeping.
The Benefits
Meeting with a group once or twice a week will improve certain skills that a child needs. If your child decides to join an academic group, such as maths club, a greater understanding of the subject will increase performance potential in school work. There will be people of all ages in these clubs and societies, helping with social skills and communication skills that will be invaluable later on in life. There may be an opportunity for your child to gain a position of responsibility such as sports captain, enabling them to learn about skills related to leadership and therefore gain a greater awareness of themselves and others around them. There are obviously many benefits to taking part in an active sport during and after school. Not only will joining extra clubs and societies enrich their social lives, it also makes learning as a whole more exciting and full. Helping students to develop and continue these interests at university and even in the work place will help them to socialise easily and have plenty to talk about.
Final Tips
It is a good idea for your child to join as many clubs and societies as they want. However, remember that there can be a vast amount of homework that must be done and this should come first. Be aware of the cost of joining special interest clubs more than others, for example a snowboard/ski club may require equipment and travel money if trips are available. Finally, don't forget the importance of keeping time for your children to rest and relax, as this is important too!
A PRIVATE EDUCATION IS FOR SALE.
This website is for sale [more info].
You might also like...